---
"See deep enough, and you see musically;
The heart of Nature being everywhere music, If you can only reach it."
—Thomas Carlyle
---
What's New! Current & Upcoming Events
---
 CONTINUUM – Sculpture, Poetry and Soundscapes (Portal & Neurocantos)
Dec 3rd – Feb 13, 2016
Greater Reston Art Center (GRACE); Reston, VA | Website
A collaboration with sculptor Rebecca Kamen and poet Steven J. Fowler
NEUROCANTOS depicts inner and outer spaces of the brain, using language and poetry by Steven J. Fowler layered with the sounds of space.
PORTAL SOUNDSCAPE is the story in sound of what happens when two collapsed neutron stars (black holes) orbit around each other and finally merge, transforming on the other side of the singularity point. Sounds are from NASA, Earth, and the microtonal worlds of water and elements.
---
PORTAL : Black Holes / White Holes – Presentation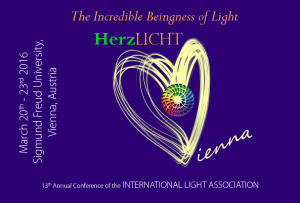 March 20-23, 2016
International Light Association  HertzLight Conference
Vienna, Austria | Website
A unique gathering of professionals in the sciences, medicine, psychotherapy, lighting applications and the creative arts about current developments in the world of light and connections to health and wellbeing.
---
ZUVUYA – ongoing project devoted to the health of our ocean
ZUVUYA is an ongoing project devoted to the health of our oceans. (Visit the Zuvuya Project Website)
It features the amazing living sculpture, OCEAN, an immersive, interactive installation by Thais Mazur, video (on hanging screens) of life-size whales and dolphins by underwater filmmaker Lisa Denning, and sound design Coming On The Backs of Whales, by Susan Alexjander.